railings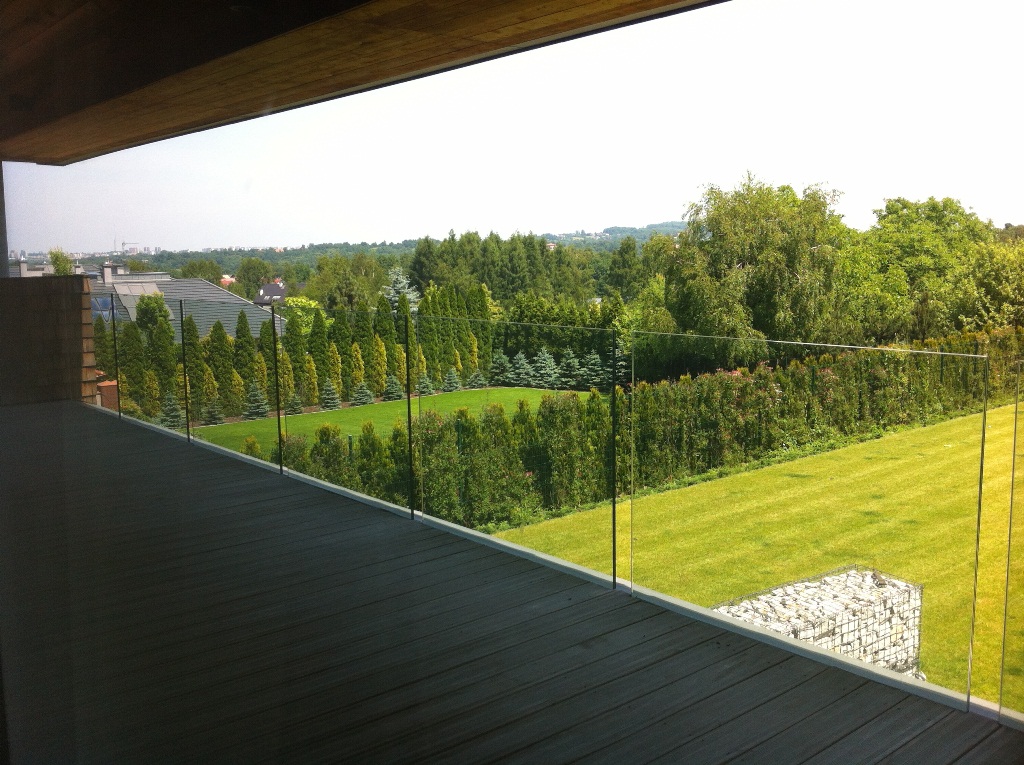 Glass railings are recently fashionable way to protect the stairs, balcony, terrace or French windows. Its modern character combined with high functionality gives to the architecture a light and spacious look.
We offer glass railings without vertical fasteners so-called self-supporting railings. They are used indoors and outdoors, where they fulfil aesthetic and safety function and are an excellent shield against the wind.
All our railings are made of tempered non-tempered or tempered glass, always laminated. For laminating we use the EVA film produced by Bridgestone, matt, colourless, colourful or with print designs. The type of glass depends on conditions and place, where the railing is installed. The bearing structure of our railings is a combination of 2 glasses connected in laminating process. Thanks to that we get safe laminated glass which is very durable and hit-resistant. In case of break the glass does not break up into small pieces or sharp needles but is stabilized by the film placed between two panes.

We offer our new product - glass railings of the tempered laminated glass with printed designs, which are made by printing with nanopigments, and then burnt-out in the kiln at 180 ° C. Apart from direct printing on glass it is possible to put printouts or decorative materials between glass panes. It allows to achieve remarkably interesting visual effects. You will find more information about our technology of the print and lamination in the section PRINT and LAMINATING, the access to the base of graphic themes for print are the in sections GRAPHICS and PATTERNS.
GLASS
We use glass with a thickness 13,6 mm – 20,6 mm
The thickness of glass is individual calculated depending on pane size.
- clear float glass
- opti white glass (glass discolored - white)
- tinted glass (graphite, bronze, green, blue)
- satin glass, sandblasted
- ornamental glass
-laminated glass with EVA film or PVB matt, colorless, colored, with printing of decorative fabric.
INSTALLATION
For installation we use point clamping lub camping strips. Glass panes can be installed to side of stairs or ceiling. We install railings with handrails of metal or wood.
FITTINGS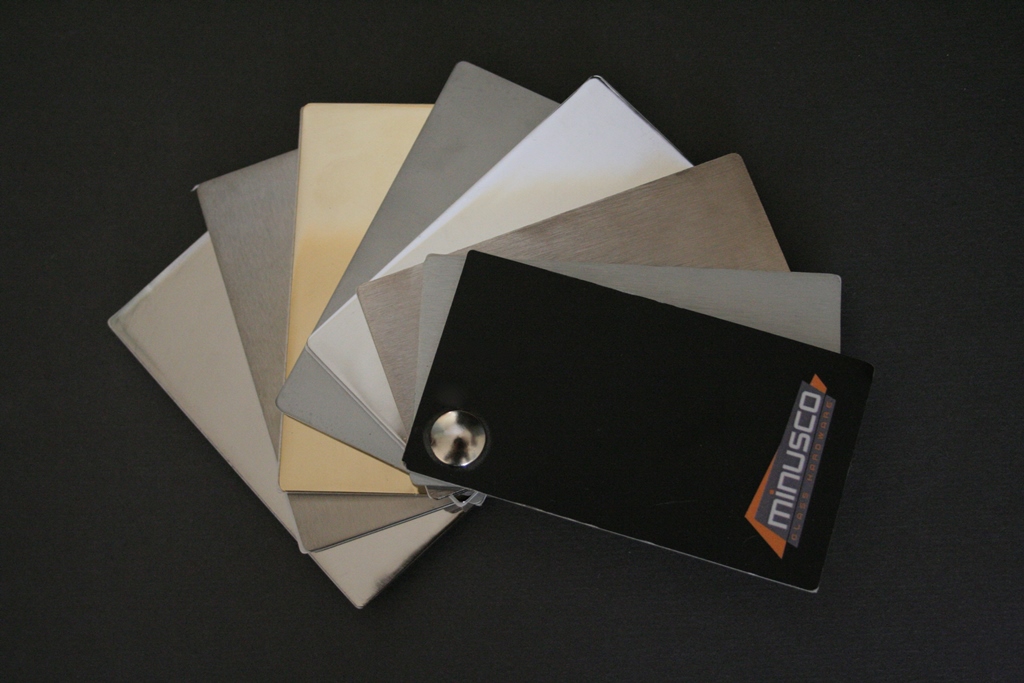 Fittings, that we assemble are made of polished or gronded stainless steel. There is any desired RAL color available. We use fittings of the following manufacturers: Geze, Pauli + Sohn GmbH, Colcom / Minusco, CR Laurence G-FITTINGS P & M or their substitutes. To demanding customers are recommended original solutions, especially stainless steel rods made ​​in our metal workshop.


SEE ALSO:
installation of railings laminating print patterns
Do góry